is your sex drive not in motion? Well, you're not the only one stuck, there are many out there whose sex drive has faded. Definitely, there are some everyday things that are messing up your libido and killing your sex drive, slowly but surely. Everyone needs to have a healthy sex life, but there are many everyday things in life, that's stopping your sex drive to function normally.
Well sometimes not being in the mood to carry it out is fine, but a continuous absence of sexual activity is a danger signal, which needs immediate attention and precautions to get your libido alive and kicking.
We bring you 14 everyday things that are killing your sex drive.
1. Stressful life
Work pressure, weird relatives, and money matters can cause a lot of stress, which modifies the physiology of the body and makes the cortisol rise and as a result, it triggers a lower libido function.
2. Love for Cheese
In both men and women, testosterone is the key factor that keeps the sex drive alive. Sadly, the love for cheese can lower the levels if you have too many of them. Cheese consists of enzyme, aromatase, that converts testosterone to estrogen. Other everyday things to avoid in your fridge is yogurt, grains, chocolate, and alcohol.
3. Not drinking enough water
Your sex life goes dry as your body does not receive enough water and causes dehydration. This leads to headaches, fatigue, irritability and vaginal dryness. Therefore drinking more water during the day means a better sex drive at night.
4. Not enough sleep
From everyday things one is getting too tired to have sex, that's due to not getting enough sleep at night, which reduces your libido and also leads you to depression, gaining weight at the same time killing your sexual urges.
5. Too many medications
When you try to boost your mood with too many of those medications, which usually have many side effects killing your libido from functioning normally, as a result you stop getting in the mood. Even though you try to have sex, orgasms become difficult to achieve for both men and women.
6. Your weight is pretty high
Obese men usually struggle with an erection and it's the same for women with their sexual functioning. Being way over the normal weight, which lowers the energy level and stops you from getting into the mood.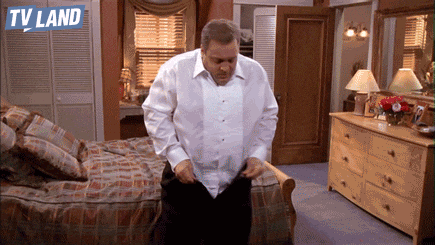 7. Can't resist sweet
Studies have shown that after a blood-sugar spike, testosterone levels increase a whopping 25% in some cases. Hence, sugar, as well as carbs and dairy, can damage your sex hormones and if you eat poorly, you will suffer from a negative self-image and lack of energy, killing both inside of you and outside of you.
8. Microwave popcorn is a household essential
Sitting on the couch watching TV and having popcorn is one of those everyday things, that many feel it's perfectly fine. But it can also be killing your mood, especially for men.  The bag's lining contains chemicals like perfluorooctanoic acid that decrease testosterone levels and can even cause prostate problems on a long term basis.
9. Taking birth control pills
Birth control pills, hormonal birth control, including contraceptive patches, vaginal rings, injections, and intrauterine devices are absolutely killing your desire. It also leads to weight gain, headaches, and other issues in the cases of many women. 10. Too much smoking and drinking
Drinking too much alcohol, smoking nicotine, and using other drugs can be killing many of your drives not only sex. A study has shown that nicotine can lead to a drop in libido. Other drugs like heroin can hamper orgasm for both men and women.
11. You Exercise Too Much
Less exercise and too much exercise, both can lower your sexual drive. Being in shape makes people feel sexy, but extreme exercise can lead to Body Dysmorphic Disorder, which deteriorates the body and hinders your sex life.
12. Having Relationship Issues
Having relationship problems means an emotional disbalance, which leads to having no mood for sex. Sometimes a lengthy ongoing relationship can also be the cause, as that loving feeling fades with time.
13. Engrossed with the smartphone
Being completely glued to your laptops and smartphone can mess up your sex drive, as they the focus from your partner, well, it's vice-versa. Difficult to concentrate on sex, when just a few seconds back you were engrossed with your smartphone, responding to some e-mail from your boss.
14. You enjoy watching porn
Watching too much porn and simultaneously masturbating can cause over-stimulation of dopamine, according to a study. Hence, your brain is unable to focus at the time of actual sex with your partner and will become difficult to get turned on without porn.